Providing Homeopathy in Dorchester
I give homeopathic consultations at Dorchester Chiropractic Clinic, Nappers Mite, 19 South Street, Dorchester DT1 1BS.
This is an airy peaceful and welcoming space which is very central and accessible.
The Sunrise Homeopathic Clinic for Children also runs from this location.
Call me at 01305 824996 or the Dorchester Clinic at 01305 250700
My contact form is here
Directions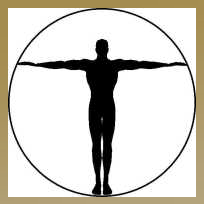 The nearest car park is the Somerfield car park in Trinity Street.  From Somerfield walk down New Street and the Clinic will be directly in front of you, opposite Starbucks and Coral.
The main car park in the centre of Dorchester (Acland Road) is also very close.  Either walk up to the main pedestrian street and turn left, we are at the end of the paved pedestrian area on the left.  Look for the big black clock sticking out of the wall at first floor level.  Alternatively find Nappers Court near Charles Street and head up the steps.  This will bring you through the courtyard to Nappers Mite and the main street.  Our entrance is on the right.
There is a bus stop in Trinity Street outside of the Post Office.  From that bus stop the walk down New Street is less than a minute.