Homeopathy in UK for children
because homeopathy is ideally suited to the treatment of babies and young ones
It is gentle and without toxic effects. It can be used for children who experience both minor problems and ongoing chronic complaints.
---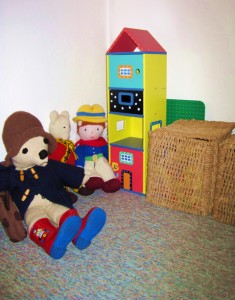 Linda says:
– I have always enjoyed working with children. In my experience children respond very well to homeopathic treatment and many parents prefer to use a gentler approach to their children's health if possible. In the homeopathic approach mind and body are seen as 2 sides of the same coin. When a child comes to the clinic we will look in detail at the reason for coming, but also the history of any complaint and the story of your child's health from conception to the present. This is the essence of the holistic approach – to look at individual troublesome symptoms within the context of the whole picture of your child's life and experience. This often includes looking at how symptoms developed and taking mental and emotional factors into account.
– Homeopathic remedies will be given based on this whole picture and I will explain to you, or the older child, why a certain remedy has been selected and what we are looking for. At the clinic I can work together with Osteopaths – and sometimes both treatments can compliment each other. If needed you may be recommended to your GP for further tests/diagnosis. I believe in taking the best of all medical systems to benefit your child.
---
A healthy child adapts well to changes, recovers quickly from illness and thrives on the challenges that are a natural part of growing up. Whenever this is not the case, homeopathy can be used to treat the child, enhance immunity and maintain well-being.
Because homeopathy treats the whole person, it is also a suitable approach for emotional and behavioural difficulties of all kinds.
Homeopathy can help children feel better in a general way, overcoming symptoms and lack of wellness related to allergies, skin problems, winter coughs and colds, tonsillitis, recurring conditions such as glue ear or asthma, injuries, hyperactivity and concentration, teething pain, digestive disorders, and infant colic.
Many choose homeopathic treatment for their children to avoid the need for long term and repeated use of stronger drugs, such as antibiotics and steroids. (We of course advice all to consult their general practitioner or health professional before altering any existing medication.)
Pregnant mothers enduring most of the complaints of pregnancy can be helped.
Teenagers with common complaints such as period problems or acne as well as some of the emotional difficulties that may be encountered can experience a real change in their wellness with homeopathy.
Ongoing homeopathic treatment of a child aims to get closer to a natural state of health: to be well, with a strong immune system and vitality.
WHAT CAN I EXPECT AT A CONSULTATION
The homeopath will want to know all about you or your child's well-being. I will take a detailed history from conception to the present day and will listen attentively to all your concerns and sharing my thoughts and understanding with you. The first appointment will last from one to one and a half hour.
On the basis of this initial consultation a treatment program will be made and homeopathic remedy prescribed. You would normally be asked to return either the following week or in about one month's time to assess progress and adjust treatment. This interval depends upon whether symptoms are more acute or more longstanding or recurrent. Subsequent appointments last about 30 minutes.
CAN I CONTACT THE HOMEOPATH BETWEEN TREATMENTS?
Yes – I have daily phone in times and often ask you to check in and give me feedback. If I am away my practice is covered by very experienced locums (cover)